Wrestler Name: Aku Itachi
Nickname: Evil Weasel
Age: 25
Hometown: Yokohama, Japan
Alignment: Heel
Height: 5'9''
Weight Class: Lightweight
Weight: 200bls
Gender: Male
Gimmick: Weasel
Entrance: "Flower" by DJ Yoshitaka Aku Itachi comes out to the ring, crouching around and doing mannerisms close to a weasel, he rolls in the ring and puts a hand up to pose.
Wrestler Picture: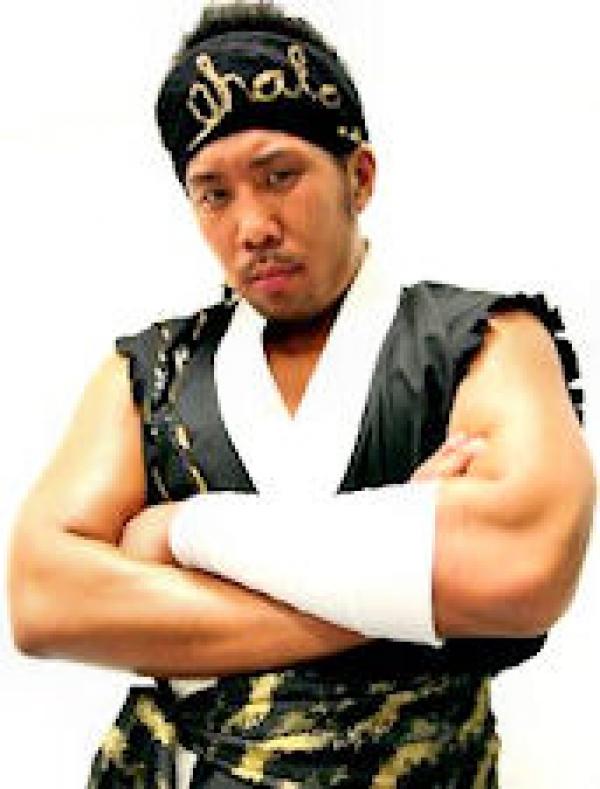 Signature Move(s):
Devil Weasel - Itachi grabs the arm of his opponent and tries it around his back in a hammerlock, while still in front of XXXX. He then forces his opponent to bend over and wraps a leg around his head pulling him down in a Cradle executing the Devil Weasel.
Do It Now - XXXX comes running at Aku Itachi with full speed, so Itachi quickly grabs him by the waist spinning him around in a tilt-the-world still keeping him up on his shoulder in a powerslam position before slamming him down beside himself executing Do It Now.
Finisher(s):
Weasel Bien (Primary) - Itachi grabs the arm of XXXX rolling him onto his back then wraps the arm around his right leg. Pulling him onto his stomach while Itachi kneels down trapping his arm. Than grabs the leg of XXXX's opposite to himself and holds in a single boston crab like hold and pulling it up sideways stretching it from his other leg, causing extreme pain in the Weasel Bien.
Evil Forearm (Secondry) - Itachi rolls alongside his opponent knocking XXXX onto his knees as Itachi runs to the ropes and gives XXXX a sliding forearm smash to the back of the head, then runs to the opposite corner smacking XXXX again with a forearm executing the Evil Forearm.
Stats:
Brawl: 50
Speed: 70
Tech: 80