Wrestler Name: Beltane
Nickname: The Dark One
Age: unknown
Hometown: unknown
Alignment: Heel
Height: 5' 11"
Weight Class: cruiser weight
Weight: 195
Gender: Male
Gimmick: Darkness Maniac. Whats to snuff out all things light and face.
Entrance:
The arena lights flash then shut off. Strobe lights begin to flicker all around the entrance ramp. A single bell tolls as "Now You Have Something to Die For" by Lamb of God starts to play over the loud speakers. Another single bell tolls as as flash of light brightens the arena. The lights come full bright as Beltane is standing in the center of the ring.
Wrestler Picture: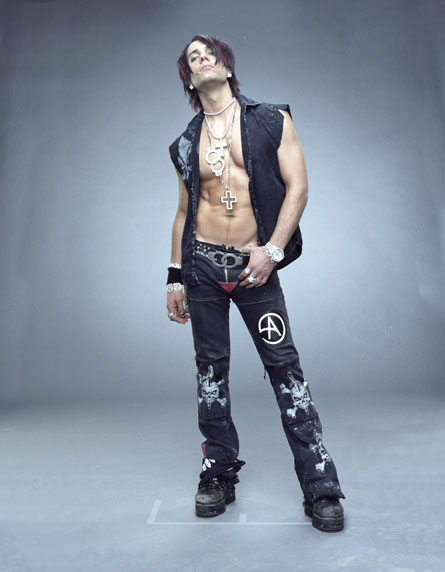 Short Bio: Not much is known about where Beltane came from. He is a child of the Darkness. He puts fear in to the weak, he loves to see people squirm when he enters a room.
Signature Move(s):
Mistsault- Moonsault Double Foot Stomp
Beltane performs a backflip moonsault off the top rope, Beltane continues the rotation so that drives both feet into the opponent's chest, executing a Mistsault
Finisher(s):
Main Finisher- The Cross-Quarter Lunar
Beltane places his opponent in a fireman's carry and proceed to drop the opponent in front of him
while falling to a sitting position so that the opponent lands on their upper back and neck between the legs of the wrestler, facing towards them executing a Cross-quarter Lunar
Stats: (200 points to spend on 3 stats, 100 is the max stat. This is for the wrestling match simulator program.)
Brawl: 100
Speed: 75
Tech: 25