Discordia
Age: 19
Hometown: Mexico City
Alignment: Tweener
Height: 5'5"
Weight Class: Lightweight
Weight: 160 lbs.
Gender: Female
Gimmick: Dark Luchador who currently joins the House of Serena
Entrance
:
Suddenly a blackout occurs in the arena then an instrumental song of "Neverland" by The Sisters of Mercy plays in the arena. Then a spotlight slowly lights the figure walking revealing to be DISCORDIA in the stage as she stop. She wears a golden trimmed black wrestling jumpsuit equipped with an plate armor and she covers with an uniformed new mark.

RING ANNOUNCER: "Standing five feet tall and five inches, weighing one hundred and sixty pounds, representing HOUSE OF SERENA, DISCORDIA!"

Then DISCORDIA walks along the ramp as the spotlight keeps highlighting her. She climbs in the ring and the lights goes on as she finally enters the ring.
Wrestler Picture
: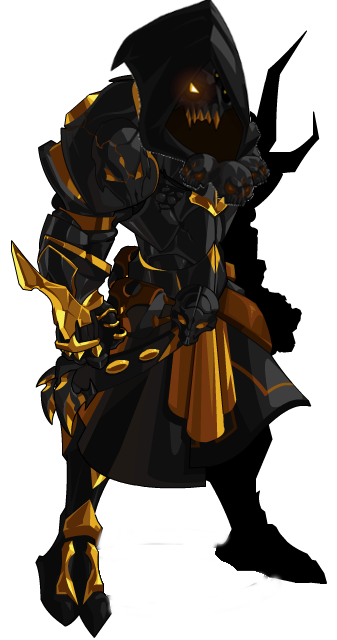 Short Bio
:


Trained in the outskirts of Mexico as a Luchador under the name "ORO OSCURO".

Revealed as TINA, RAVENOUS's childhood friend and ex-girlfriend.

Became the member of the HOUSE OF SERENA in "SERENA vs RAVENOUS" event show when SERENA took her mask renewing her identity as a character.

Signature Moves
:


Double German Suplex followed by a Bridging German Suplex Pin

Household Heirloom/Fione's Disgrace Kick (Superkick)

Midas Touch (Springboard Palm Thrust)

Pele Kick

Running Double High Knee Strike to the cornered opponent

Running Dropkick pushing the opponent into the corner followed by an Enzuigiri

Finisher
:
Black Golden Section
(Goku-Raku Stretch)
DISCORDIA approaches the lying opponent then grabs both of his arms, crosses it and chokes her adversary with it turning it into a _______ Black Golden Section.
Stats
:
Brawl: 60
Speed: 90
Tech: 50